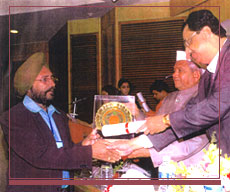 The evolution of BSG has been exemplary as country's one of the leading engineering organisations, which cites one of the more remarkable success stories in Indian industry.

Founded in Bombay (Mumbai) in 1976 by an L&T shopfloor machine operator Mr. Baldev Singh Saini has reposed earnest and strong commitment to developing India's (drilling & machining) engineering talent and enabling it to meet the demands of industry.

With a modest beginning of functioning with one machine and then importing machineries from Europe and other countries; BSG rapidly took on engineering assignments of increasing sophistication.

With a well-fortified infrastructure and resources the company today sets engineering benchmarks in terms of scale and complexity.